5 Day Spiritual Workshops
At the Maharshi University of Spirituality
In case you are interested in attending a workshop, please read through all the tabs in this section before registering. Please note that these workshops are held in person at the Spiritual Research Centre in Goa, India.

Background
Increasing one's spiritual level is synonymous with spiritual growth. The Maharshi University of Spirituality uses a scale between 0 and 100% to describe someone's spiritual level. Close to 0% would refer to the spiritual level of an inanimate object, while 100% would refer to the pinnacle of spiritual growth for a person, which is God-realisation or being one with God. Through spiritual research we have ascertained that 63% of the world's population lies between the spiritual level of 20 – 29%. Another 33% have a spiritual level between 30 to 39%. Real seekership generally starts only when a person attains the spiritual level of 40%. This means that seekers only make up 4% of the world's population. To attain a higher spiritual level in the current era is very difficult and seekers are often confused as to which spiritual path to choose.
Under the guidance of His Holiness Dr Athavale, an unprecedented number of seekers have progressed spiritually to higher spiritual levels. As of 10 Sep 2022, 122 seekers have attained Sainthood which is the spiritual level above 70% and 1083 seekers have attained an advanced spiritual level between 60% and 70%. With a background of over 30 years of experience in spiritual research, the Maharshi University of Spirituality has a tried and tested methodology to help seekers hasten their spiritual progress. Along with this, we provide seekers with a clear understanding on how to avoid the various obstacles that can occur in their spiritual journey so that years of spiritual practice do not get wasted.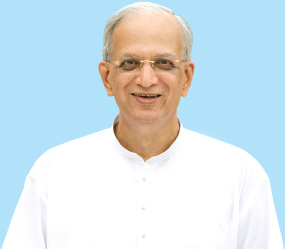 "We do not want to keep this knowledge to ourselves but we want to formalise and share what we have learned with the whole world so that all can benefit. This is why we established the University. It has been founded with only one goal, which is to guide everybody about spiritual practice & take them step-by-step towards God."
– H.H. Dr Athavale
Founder of The Maharshi University of Spirituality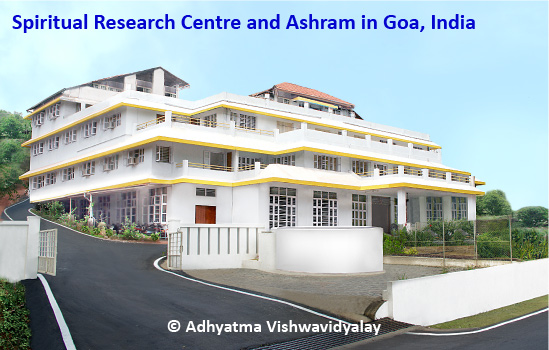 With this background, the Maharshi University of Spirituality (also known as Maharshi Adhyatma Vishwavidyalay) is introducing 5-day spiritual workshops in spiritual practice, personality development with special attention to overcoming defects in personality and ego, and finding lasting and superlative happiness i.e., Bliss.
These workshops will be conducted at the unique Spiritual Research Centre and Ashram, in Goa, India.
Aim of the course
1. The purpose of the spiritual workshop is to help you know yourself at a deeper level and your spiritual path as per your basic nature and to encourage and help you have all the necessary tools to grow spiritually. This is so that you can make the best use of your lifetime for your spiritual progress and fulfil the spiritual purpose of your life. If you regularly practice the various aspects of Spirituality that you will learn in this course in your daily life back at home, you will gain the benefit of greater spiritual protection and peace of mind.
2. In current times there are many people teaching various aspects of Spirituality. With so much information out there, it may confuse a seeker as to what to follow. At the Maharshi University of Spirituality we provide a step-by-step guide for a seeker to follow so that they come away from the course with a clear direction so as to make effective use of their time.
3. Seekers are often in the habit of listening to various talks but not putting guidance into practice. As a result seekers find themselves stagnating. Having theoretical knowledge is important to provide direction to seekers. However practicing Spirituality is most important. This is why during the 5 day spiritual workshops importance will be given on how to put things into practice.
How to enrol and selection process
In order to enrol for the spiritual workshop, you will need to fill out a detailed registration form. Registration is free. There will be a selection process based on your responses in the registration form. Preference will be given to those who have an intense desire to grow spiritually. Admissions to the course does not mean admission into the Maharshi University of Spirituality. These courses are just preliminary courses to help seekers begin their spiritual practice in earnest.
What will be covered during the course?
The spiritual workshop will include sessions on the theoretical and practical aspects of the Science of Spirituality.
The following aspects will be covered during the course:
1. Introduce seekers to various types of spiritual paths
2. Understand principles and spiritual practice for rapid spiritual progress
3. Experience an ashram way of life first hand
4. Provide seekers with all the necessary tools to further their spiritual journey once they are back to their place of residence. This includes formal and informal spiritual meetings via the Internet to assist seekers in their day to day spiritual practice.
Spirituality is a subject that has to be practiced throughout one's life, until one reaches the ultimate spiritual state that is God-realisation. In this course we introduce various aspects of Spirituality and how to practice it. To those who want to make spiritual progress to higher spiritual levels, further personalised guidance is given by the Maharshi University of Spirituality, since everybody's pathway to God is different.